Jasmy Co., Ltd. (Headquarters: Minato-ku, Tokyo, President: Kazumasa Sato, hereinafter "Jasmy"), which develops and provides IoT (Internet of Things) platforms, develops various solutions using AI data analysis technology. Jointly with Koozyt, Inc. (Headquarters: Minato-ku, Tokyo, President: Takahiko Sueyoshi, hereinafter "Koozyt") to develop new solutions that apply the blockchain technology provided by Jasmy from March 2021. We are pleased to inform you that we have started planning and studying for the research and development of the application framework engine and the implementation of the demonstration experiment.

Jasmy has been working on the development and provision of its own IoT platform with the mission of creating and providing a mechanism (platform) that anyone can use things easily, safely and with peace of mind.
This time, Koozyt and Jasmy are jointly researching, developing and demonstrating the application framework "KJ Engine (tentative name)" with the aim of developing and providing a new solution that integrates AI data analysis, which is Koozyt's core technology. We have agreed to start conducting experiments.
The main points of this joint development are as follows.
Currently, unconscious feature data related to user's interests and behaviors continues to be learned by the progress of AI data analysis technology through the use of each service and application in Internet search, SNS, social games, etc., and service quality and service quality It is used for various purposes such as improving functions and targeting advertisements.
In order for people to be well-being happily because of the undistorted relationship between people and society, these unconscious characteristics are visualized in a form that can be appropriately recognized by the user, and they are noticed and raised to awareness. Is it something that can be used for metacognition?
If a device that is placed in the public and hubs the interaction between people and society is called a "social device," the unconscious feature data extracted from the interaction data between people and social devices is very difficult. It is important personal data, and it is desirable that it belongs to the individual side with peace of mind, and that it is appropriately utilized by the service and application side, both consciously and unconsciously.
From this awareness of issues, Jasmy and Koozyt have combined the remarkable development of blockchain and AI data science technology in recent years, and have unconscious level of data features obtained by mining interaction data between humans and social devices. For the development of "KJ Engine (tentative name)", an application framework that can be personalized and visualized in a recognizable state so that people can utilize it because it is well-being, and can be used to support decision making. I decided to work on it.
In addition, the division of roles is as follows.
Jasmy: Providing Personal Data Locker Technology and Jasmy Platform
Koozyt: Planning, development and operation of demonstration experiments using AI data analysis technology "KEI", smile-making and infectious disease prevention social device "emmyWash", and edge AI computer.
* EmmyWash is a social device and service provided by Mainem Co., Ltd., and Koozyt is jointly developed with Mainem Co., Ltd. (URL: https://www.emmywash.com/)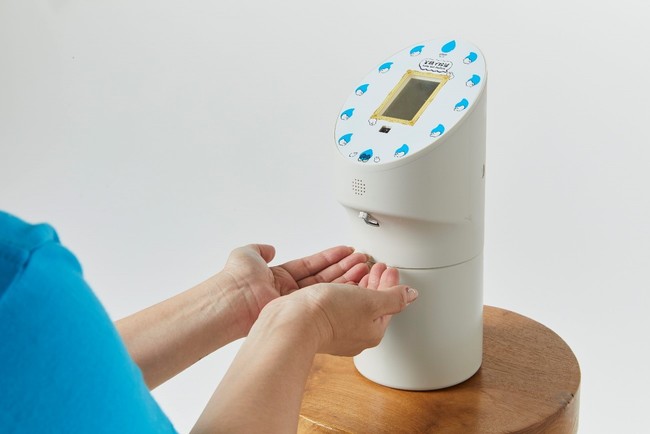 "Emmy Wash", a social device for making smiles and preventing infectious diseases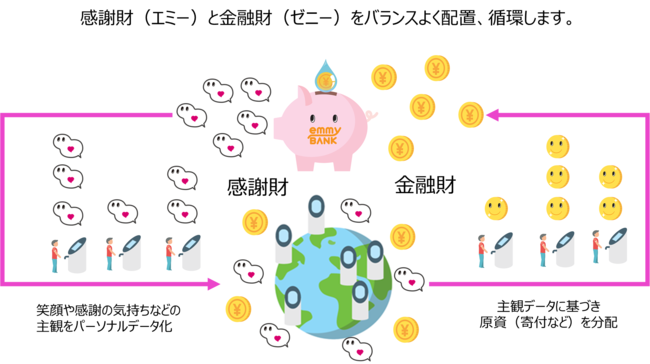 Demonstration experiment image using
emmyWash Jasmy will continue to strengthen cooperation with Koozyt and actively work to realize the above-mentioned collaboration search and IoT business creation at an early stage.
About
Koozyt, Inc.
Koozyt, Inc. was established in July 2007 with the idea of ​​contributing to society with technology that connects [sky] and [real], led by members of Sony Computer Science Laboratories. .. We provide AI machine learning and data analysis solutions such as factor analysis centered on the causal information analysis technology "CALC", potential problem extraction, future prediction, and the actual results such as human flow measurement and smile measurement that we have cultivated so far. We provide CPS (Cyber ​​Physical System) application development that combines world sensing technology.